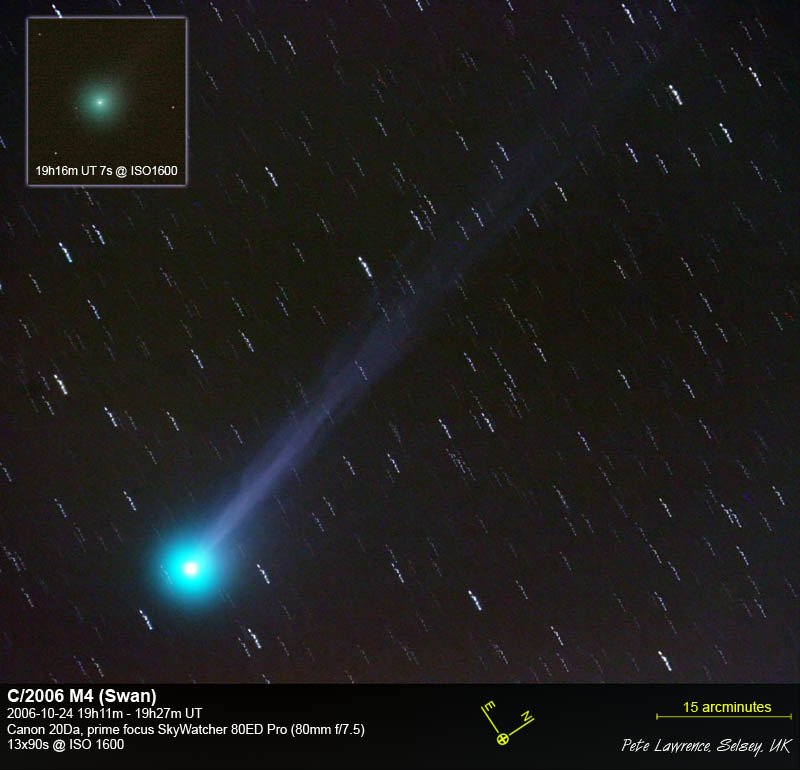 Comet Swan appears to have brightened," reports astrophotographer Pete Lawrence of Selsey, UK. "On the evening of Oct. 24th, I estimated it to be magnitude +4.6--a fairly easy naked eye comet!" He took this photo using his 3-inch telescope:
The comet has a sinuous tail as long as three full Moons and a beautiful emerald-green coma. Green is a sign that the comet contains cyanogen (CN), a poison gas, and diatomic carbon (C2)--both glow green when exposed to sunlight.
Ready to see for yourself? Look west after sunset. Comet Swan is about halfway up the sky gliding through the constellation Corona Borealis.